Page 3 of 3 •

1, 2, 3
Luu Sky Sapphire wrote:Agreed, Kiros. It's always best to follow your heart and take a realistic approach to women. Some of our members here made the mistake of "love at first sight" and getting stuck with someone who makes their life miserable. It's always about you, Kiros. Life should be about you until that special and kind person comes along. Then that person's life becomes yours, willingly, out of respect and love.
I think sometimes people get lonely and accept that offer, I have.
Sometimes I fell out of love within a few weeks.
After you see the real them.
I know once there was a person I didn't fall out of love with.
So it's possible, learning what i like is important.
Right now I can't take care of another when I need to get better.
I have health and mental health to work, take medications.
I wasn't eating for awhile so thats important!
I'm starting to cook for me and clean things I was too ill to do.
I can't be with anyone if i can't take care of me.
I can't let 33 years turn to complete illness i have things to do!
Art to draw! things to write! friends to make!
Coral student





Posts

: 603


Bubuzuke points

: 733


Armitage GUTS!!!

: 112


Join date

: 2012-10-21


Age

: 37


Location

: The Spatula Kingdom



Right on, Kiros! We'd love to see more of your artwork in the near future. ;3
shezaei-neko wrote:I'm impressed whenever Luu shows some wisdom. Which is strange... :'3

>:3 FUNNY. THAT IS FUNNY STUFF, NEKO. YOU'RE JUST A SILLY OL' GIRL, AREN'T YOU!?
_________________
Mai
-X-
Project
The law of physics: Whenever there's this much gay in one room, Shizuru manifests!When Shizuru said "Ara" for the first time, the "Ara" broke into a thousand pieces and they all went skipping about. That was the beginning of fairies.
Administrator. The Showstopper. The Headliner. The Main Event. The Icon. Mr. Mai-Series.





Posts

: 38690


Bubuzuke points

: 42367


Armitage GUTS!!!

: 2500


Join date

: 2010-05-01


Age

: 31


Location

: Garderobe Academy



Shouldn't you know that by now?
_________________
All hail ShizuNatsu and FLight!!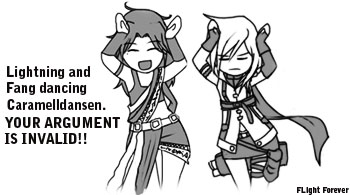 Meister Otome





Posts

: 3331


Bubuzuke points

: 4174


Armitage GUTS!!!

: 755


Join date

: 2012-06-11


Location

: Macross Quarter



Page 3 of 3 •

1, 2, 3

Similar topics
---
Permissions in this forum:
You
cannot
reply to topics in this forum