I was just wondering; what would it be like if Erstin and Tomoe were to hook up? What if Tomoe's obsession switched to the bubbly blonde beauty? And Erstin, in turn, falling for the class rep? I am, personally, very interested in regards to how it would all act out.

What do you peoples think? :D
Coral student





Posts

: 588


Bubuzuke points

: 819


Armitage GUTS!!!

: 219


Join date

: 2011-10-20


Location

: The Enrichment Centre



Cheshire Kat wrote:I was just wondering; what would it be like if Erstin and Tomoe were to hook up? What if Tomoe's obsession switched to the bubbly blonde beauty? And Erstin, in turn, falling for the class rep? I am, personally, very interested in regards to how it would all act out.

What do you peoples think? :D
I-it isn't like I meant to trip over your foot in class, go spinning, panty shooting you and my boobs shoving themselves into your face!
I think I'd prefer Tomo/Ers compared to Tomo/Miya actually. I think realistically the most stable area this could happen was if instead of Erstin dying, Tomoe was to save her (remember although Tomoe is intensely reckless and obsessive, when someone doesn't annoy her she'll be pretty much neutral with them - she was with Chie, actually quite liked her until Chie "betrayed" her).
I would think that something could happen, it'd be intensely difficult, especially regarding trust (since Tomoe did almost get Arika and Eristin killed because of the nanomachine waste//acid).
It'd be more likely in the manga however, I would say, since Tomoe is even more neutral without being a "villain", considering that she was only being loyal to her mother.
Valkyrie





Posts

: 451


Bubuzuke points

: 708


Armitage GUTS!!!

: 188


Join date

: 2011-11-18



Wolvy is right about the manga-verse working more efficiently. Anime-wise, it may sound crazy, but I think Erstin can hold her own in a relationship with Tomoe. What keeps them together is the fact that Erstin is Schwartz. Tomoe's interests would peak to know Erstin is keeping this dirty little secret.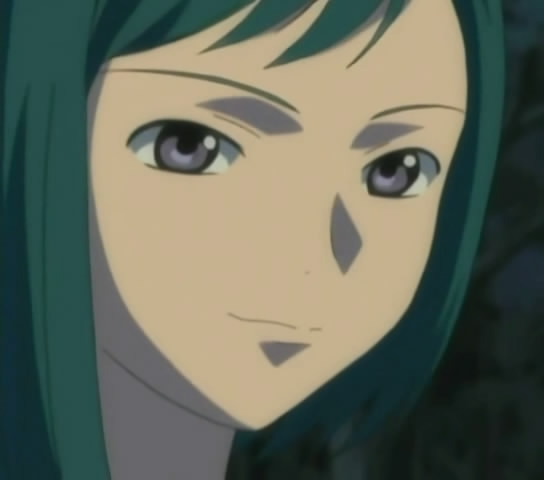 :
And I thought I was bad~
:
It's not like that at all, Tomoe-oneesama!
_________________
Mai
-X-
Project
The law of physics: Whenever there's this much gay in one room, Shizuru manifests!When Shizuru said "Ara" for the first time, the "Ara" broke into a thousand pieces and they all went skipping about. That was the beginning of fairies.
Administrator. The Showstopper. The Headliner. The Main Event. The Icon. Mr. Mai-Series.





Posts

: 38790


Bubuzuke points

: 42478


Armitage GUTS!!!

: 2517


Join date

: 2010-05-01


Age

: 32


Location

: Garderobe Academy





Similar topics
---
Permissions in this forum:
You
cannot
reply to topics in this forum